Loan Programs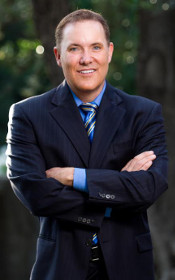 To get started we need the following:
Last 30 day pay stubs for all borrowers
Last 60 day bank statements for all borrowers
Last Quarterly Investment statement for all borrowers if applicable
Last 2 years federal tax returns for all borrowers
Last 2 years W-2s for all borrowers
If you are doing a refinance for will also need the following:
Most current monthly mortgage statement
Current Home owners and hazard insurance policy information
The CalSTRS Home Loan Program is available to all active or retired members of the California State Teachers' Retirement System (CalSTRS) and all current employees of California public school districts and community colleges.
The USDA Rural Development Loan Program is designed to stimulate rural development in America. Since a common barrier to owning a home is the lack of funds to make a down payment, the availability of the USDA Rural Development Loan Program makes the reality of owning a home available to a much larger percentage of Americans.
A Reverse Mortgage is a special type of mortgage that enables homeowners aged 62 years or older to tap into the equity they have accumulated in their homes. There is no repayment required as long as the borrowers continue to occupy the home as their primary residence.
Refinances are available in many shapes and sizes. A "refinance" in the eyes of a lender is whenever you already own the property and are financing it with a new loan (even if owned free & clear).
"Government Mortgages" are generally considered to be those loans insured by the Federal Housing Administration (FHA) or guaranteed by the Veterans Administration (VA).
Mortgages to help you purchase a property come in many shapes and styles. At California Funding, we are proud to offer literally dozens of choices for almost any situation, and our professional expertise can help you through the maze.